21.5 inches Boat Buoy/fender designed for protection your yachts,sailboat or motorboat from damage when mooring at the dock.

Boat buoy constructed from flexible and resilient marine grade vinyl.

BOAT BUOY features

Extra tough rope eyeIdeal for use with shackles
Superior valve design conveniently located in the rope eye for increased durability
Single valve system for ease of inflation and deflation also helps prevent leaks and stripping
Great for boats of all sizes and mooring applications
High gloss finish
Molded-in UV inhibitors and fungicides

Materials: PVC


Boat Mooring Buoy available in colors:
RED/ BLACK
WHITE / BLUE


Buoys are shipped deflated to save on shipping costs and inflation needle is included.

The buoys are easily inflated by compressor using footboll neddle (included)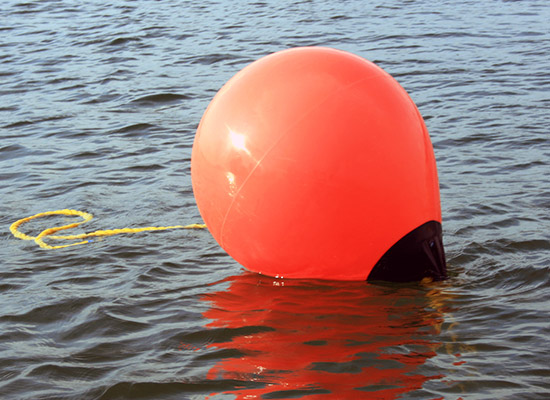 It is recommended to place one fender for every 10 ft of boat waterline length, but no less than 3 total.